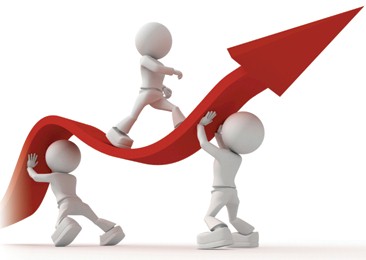 What do we do at Public Awareness Campaign.com?
The 10,000 foot answer to that question is a simple one. At Public Awareness Campaign.com our job is to get you results!
The real answer to that question is that we are an Atlanta-based boutique Public Relations Firm who specializes in complex local, statewide and national Public Awareness Campaigns on all types of awareness topics. We work with nonprofit organizations, Government agencies, and private organizations in the United States who are looking to effectively launch a Public Awareness Campaign that takes advantage of modern technical campaign building business processes so that they "do not have to reinvent the wheel each time they launch a campaign".
We partner with our clients, because we believe that only by harnessing public relations can a Public Awareness Campaign build credibility and trust with the public.
We believe in quality, integrity, respect, entrepreneurial spirit, mutual benefits and the importance of building meaningful Public Awareness Campaigns which are the core of our business.
Our team has a vision to become the nation's largest Public Awareness Campaign PR firm specializing in new and innovative technologies while treating every client like they are our only client.
Values that we feel help a client to pick a great Public Awareness Campaign firm:
Strive hard to get a good fit – Invest upfront time to determine whether the agency can add strategic value. Don't fall for fancy digs or impressive client lists, which may not be current. Instead, tap a pro who thoroughly gets what you do.


-

Understand the fee structure – Most Traditional PR Firms love "retainers"… Quick Tip: Don't begin on retainer. Set up a specific project with a fixed price tag attached so you can evaluate the results of a single campaign. You should know exactly what activities are planned.


-

Define what you consider success and measure results wherever possible – Do not settle for simply getting status reports on activities without results. Publicity and media coverage take time but that does not mean that you can not compare your impressions v/s signups as you are gaining momentum!


-


It is no secret that Traditional PR Firms hate to attach performance to their activities.


-


To track results, you may consider "developing a survey before the PR Firm starts to set a milestone. After their work has had a chance to be absorbed by the Public, re-survey to find if the needle has moved and do not be afraid to discuss the results".


-

Be strategic and bold, but be sure to allocate enough time – For branding and awareness to effectively occur you need to allocate enough exposure time to be able to track "measurable results". One example: The larger the target area for the campaign the more types of resources and time it will take to have a meaningful impact.
Again, welcome to Public Awareness Campaign.com and thank you for listening to our story…
Now we look forward to hearing about and sharing yours!